Health tourism is gaining more and more followers. The trend in Spain is clear: more and more people want to enjoy their vacations while taking care of their health, or even turn a possible bad experience (an operation or surgery) into a pleasant experience.
Science proves right what you probably already know. Everyone needs a break from work. But this statement is even more true when suffering from some kind of illness. A health vacation can be the ideal solution to recover energy while preventing (or treating) different pathologies.
This is what is extracted, for example, from studies such as the one carried out by the Center for Mind and Body at the University of Pittsburgh, which showed that leisure activities (including holidays) "contributed to raising positive emotional levels and generated less depression".
Other interesting data obtained from similar studies include lower blood pressure, lower stress levels and less chance of suffering heart attacks. Factors that can be determining factors when opting for a health vacation to prevent future ailments.
Ibiza, the perfect destination for a health vacation
Our island has become in recent years one of the favorite destinations for those seeking health tourism options. In other words, those who in addition to enjoying their vacations want to take care of their health and well-being.
Opting for a health vacation in Ibiza may be the best alternative this 2021 to eliminate stress and prevent all kinds of diseases. The wide range of treatments and professionals, combined with the inherent magic that emanates from the island, place it on the podium of places where it is possible to take care of yourself, enjoying.
From Ibiza Health & Beauty we are going to review some of the health tourism services offered by our partners.
Policlínica Nuestra Señora del Rosario, the benchmark private hospital in Ibiza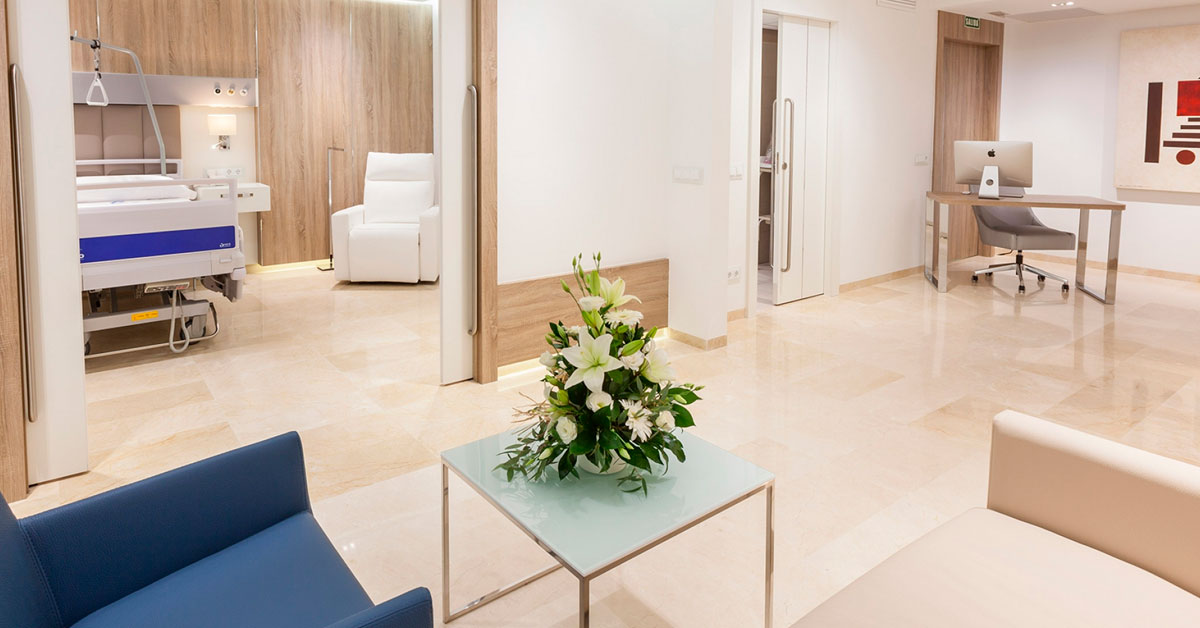 One of the spacious and bright rooms at Policlinica Nuestra Señora del Rosario.
Whatever the pathology you may suffer, at Policlínica Nuestra Señora del Rosario they implement the latest technological advances to treat them, so you will have the security of always receiving the most cutting-edge treatments in medicine.
By having an International Department, from the private hospital of reference in Ibiza they offer peace of mind to all patients, regardless of their origin, language, religion, diet... Providing, in turn, a premium service with VIP room for those who wish to settle in larger, more intimate and cozy spaces.
Among the services available to travelers who want a complete package of health care oriented vacations, we highlight:
Plastic, Aesthetic and Reconstructive Surgery
Dermatology
Maxillofacial Surgery
Aesthetic Medicine
Podiatry
Pelvic Floor Rehabilitation Unit
To receive more information about the health tourism services that Policlínica Nuestra Señora del Rosario can offer you, you can write an email to Diese E-Mail-Adresse ist vor Spambots geschützt! Zur Anzeige muss JavaScript eingeschaltet sein! or call 971 30 19 16.
Galeno Clinic, assistance at any location in Ibiza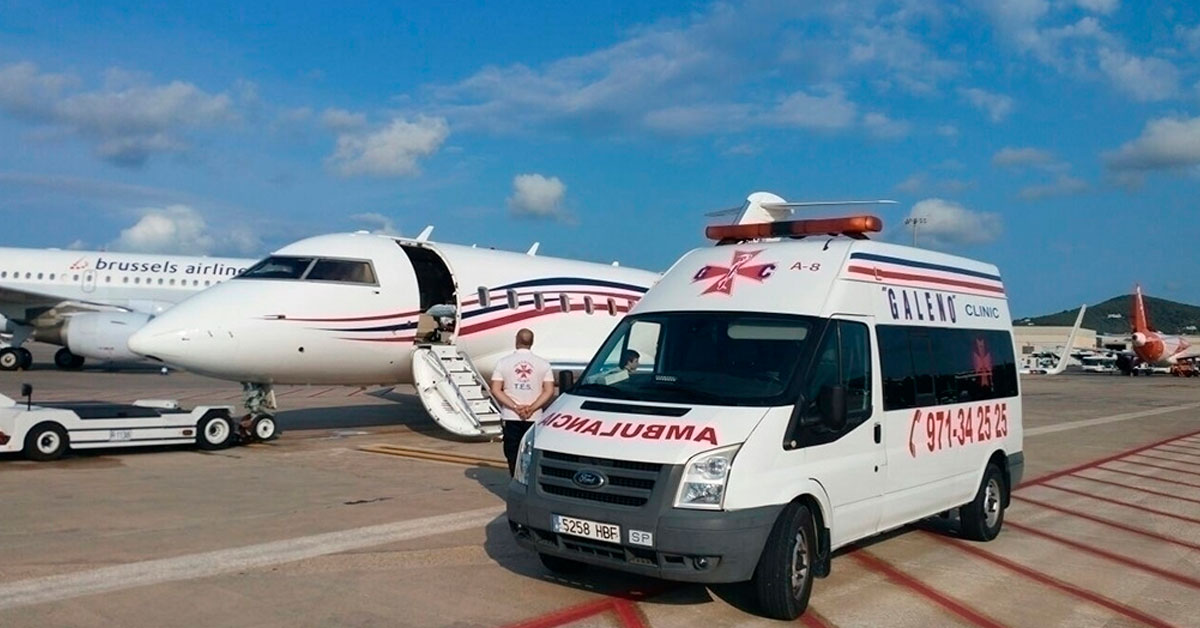 Galeno Clinic has the Quality Management System Certificate of IQNET and AENOR in ISO 9001 and the Health Transport Certificate UNE 17002..
Another of the partners of Ibiza Health & Beauty that offers services related to health tourism, and also has medical centers in different parts of the island, is Galeno Clinic.
More than 40 years of experience in the health sector have made it a reference on the island. Whether it is for urgent transport or for any other type of medical transfer, the staff of Galeno Clinic will always be available to take care of your health during your holidays in Ibiza:
24h Ambulances
Medical Specialties
Clinical analysis (laboratory)
Digital radiology and ultrasound
Urgent programmed transfers (Medicalized airplanes)
You can contact Galeno Clinic by e-mail at Diese E-Mail-Adresse ist vor Spambots geschützt! Zur Anzeige muss JavaScript eingeschaltet sein! or by phone at 971 34 25 25 to learn more about the services they offer to take care of your health during the vacations.
In health tourism, YOU are the priority
That's why from Ibiza Health & Beauty we invite you to consult the complete directory of members of our Product Club. In it you will find all the medical-aesthetic services you may need for your next health vacation.
In addition, you will have at your fingertips a list of hotels, spas, gyms, beauty centers, ... to complement your stay in Ibiza. You can access it by clicking on the following button:
IBIZA HEALTH & BEAUTY PARTNERS
Main photo: Adobe Stock.